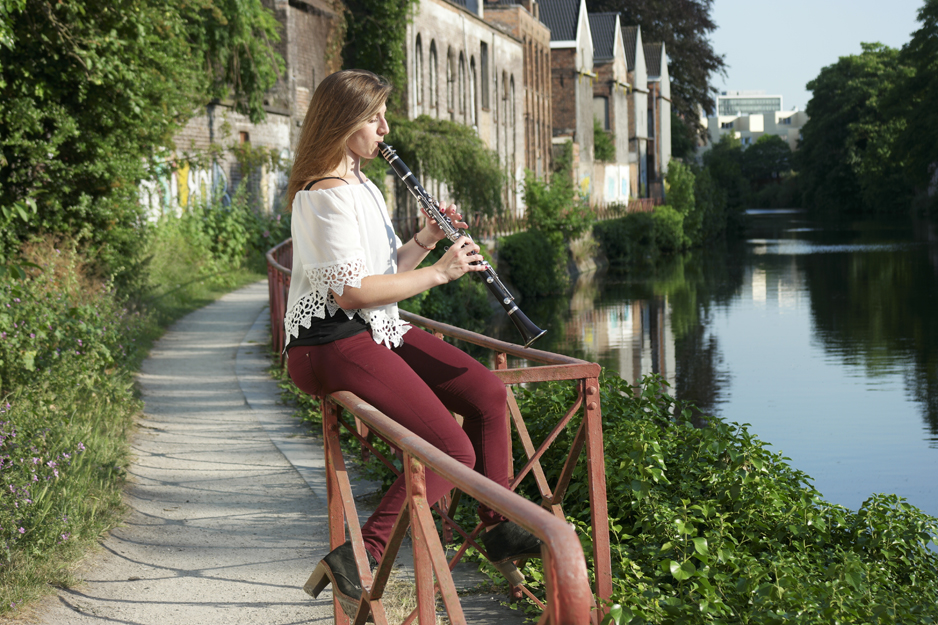 AnnaMarie Ignarro grew up in a melting pot of cultures, constantly surrounded by a diversity of people, languages and sounds. Living and growing up in this way has influenced her own language, mentality, open-mindedness of cultures and the way she expresses herself through music. After six years of studying classical clarinet in the United States, she decided to change musical directions and moved to Ghent, Belgium in order to concentrate on contemporary music. This eventually lead to adventures in playing free improvisation, introducing her to a world where multiple sides of her personality could exist together and which allowed her to step away from the strict and limiting rules of classical music.
Her free improvisation projects and performances took place in Belgium, Italy, Germany and Portugal. Through these encounters, her cultural background and continuously changing identity came into question as she began to search for a way of understanding her multiplicities. As a result, she participated in diverse projects such as a puppet theatre performance for babies and a dance/music performance for people with disabilities. In both these projects, improvisation was used a tool for communication; a way of deeply connecting with others who are each pure and unique in their own ways.
She is currently based in Brussels, Belgium, where her expressions have once again taken form in other projects. She is embarking on a journey of accepting all her complexities, to find how her past has become woven into the present and how she can continue exploring and expressing the unique essence of her identity. Her work now includes the use and study of lullabies, folk songs, singing, hand movements and working with videos to add another dimension to her artistry.